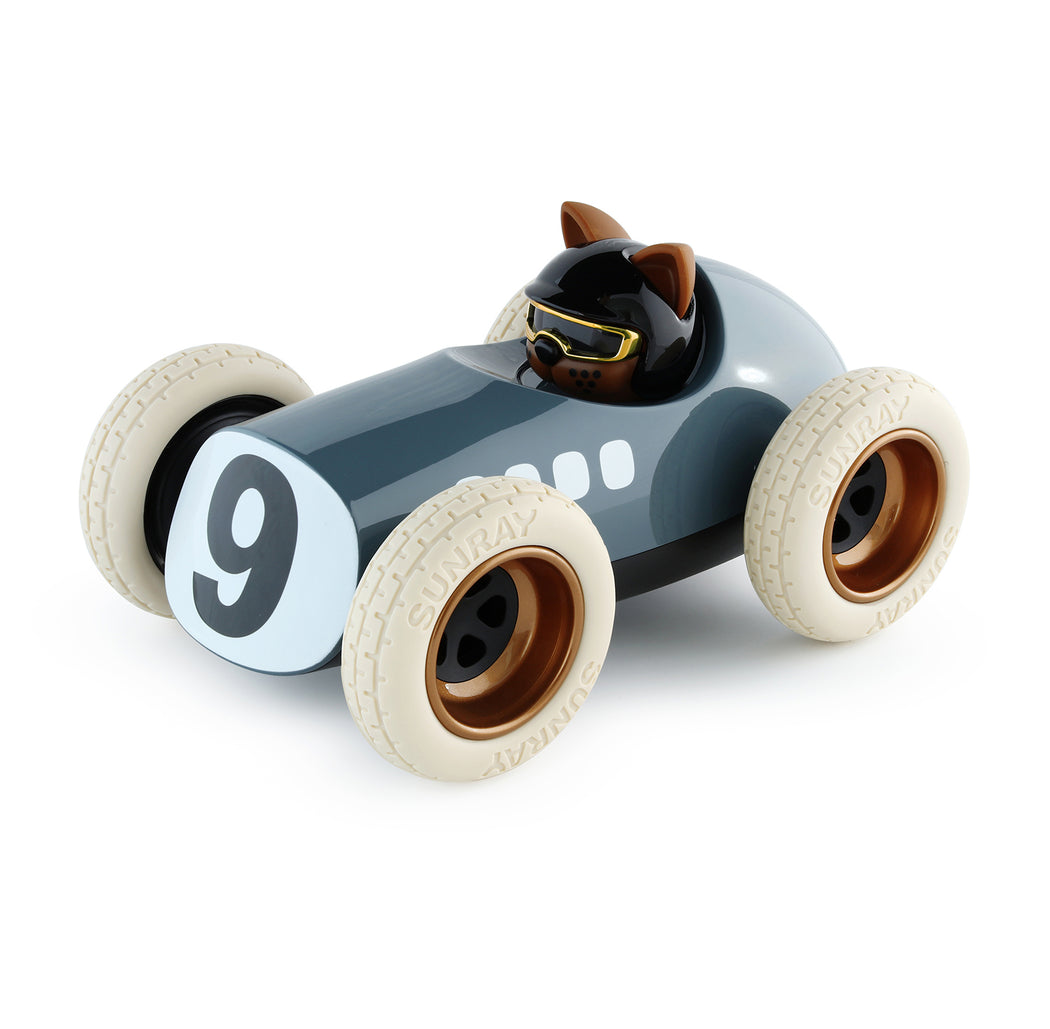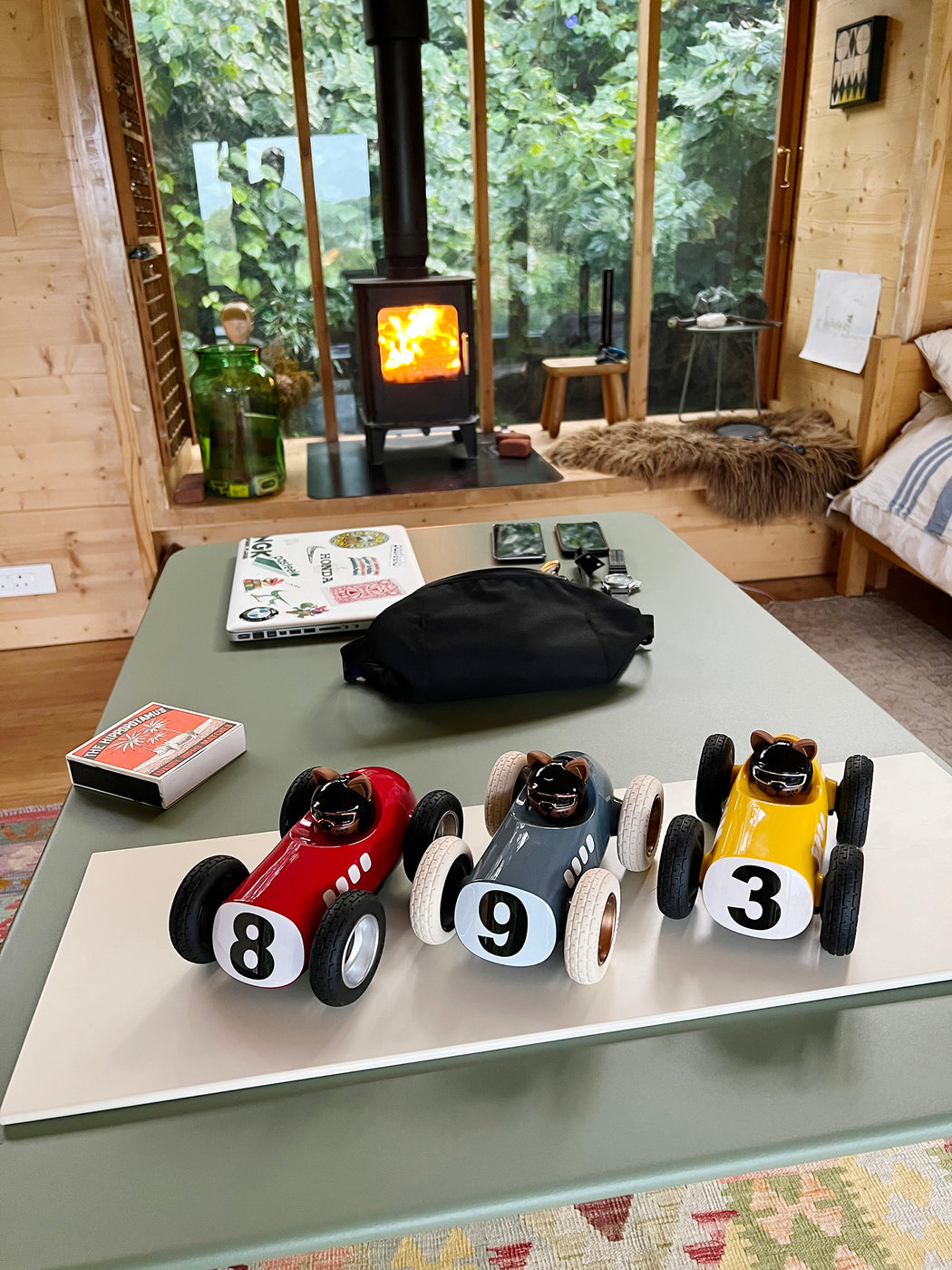 EGG ROADSTER featuring PILOT KARLOS Scrambler, Sunnysider and Hardy make up the Egg Roadster super-trio. Pilot Karlos making his first appearance sitting all snug in his crazy-wild egg shaped racer. It's amazing to think that this style was a direct spin off from the concepts created in our collaboration with Hugo Boss in 2017.
Now, Rufus (Dog Car) has a fierce competitor and he will need to wear his best game face. Let's talk about those crazy wheels! The thinking behind the extravagant shape is an amalgamation of the beefy 80's yo-yo and rally car wheels of the same era and yes, they are as impossibly deep as we could make them and to give them an even wider stance we've added that exaggerated lip. We call these wheels the 5 spoke wacky classics wrapped in Sunray rubber. Anyway, let's not waffle. Line up Rufus and Karlos on the grid and let's get racing.
Age recommendation:
All Egg Roadster cars are 3 plus. This means this product is safety tested and recommended for children that are aged 3 years and above.
Dimensions:
Product Dimension: 8" L x 4.8" W x  3.9" H
Box Dimension: 10.2 " L x 5.3" W x 4.5" H
Product Weight: 1 lbs
Materials:
ABS Plastic with high gloss UV coating. Hand-polished with care.
Test certificates:
CPSIA for the USA and EN71 for Europe. All extensive testing carried out by TUV Hong Kong.